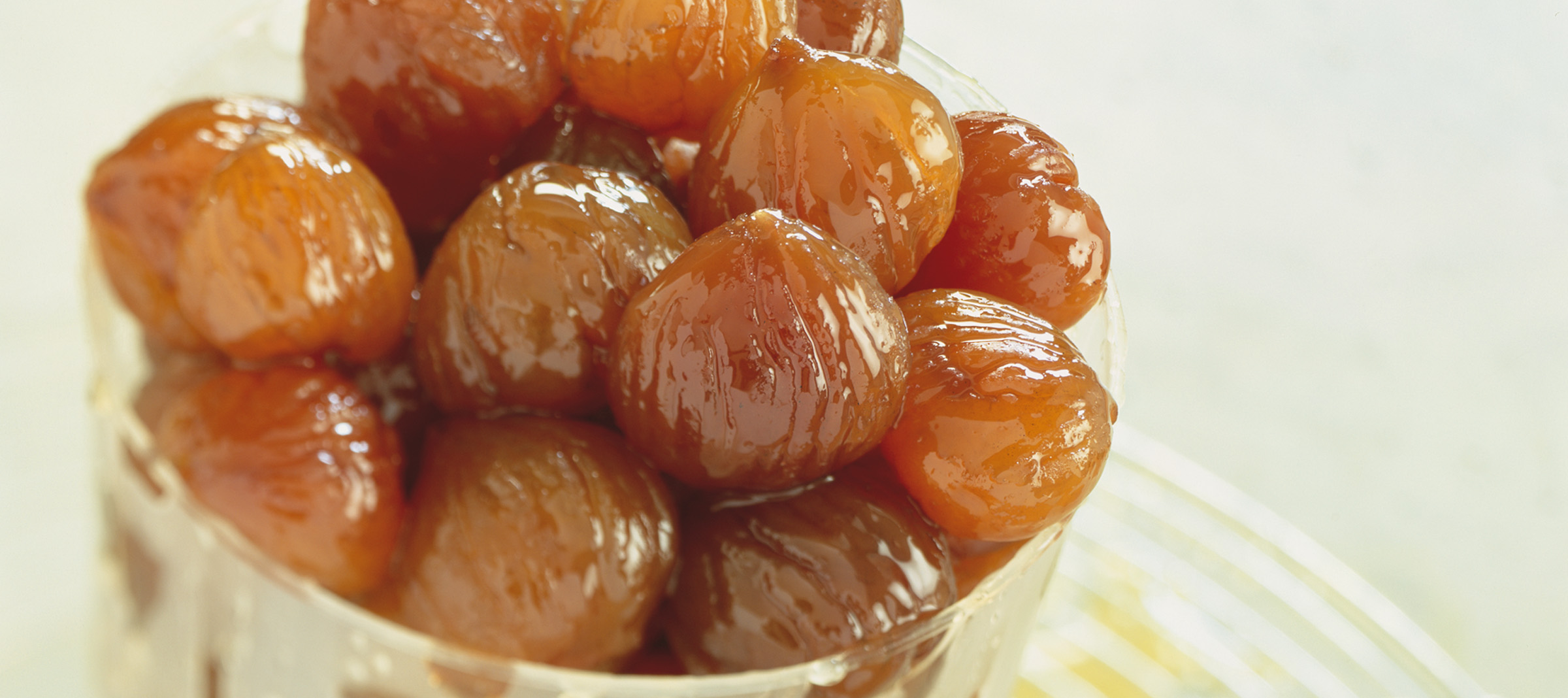 Candied chestnuts in syrup:

Pellorce & Jullien's candied chestnuts in syrup retain the full flavour of the chestnuts while guaranteeing very little breakage in the tin and during handling. This product line is perfect for ice cream makers, biscuit makers, pastry chefs, chocolatiers and confectioners.
Conservation and transport at room temperature, +4°C or -20°C, depending on the packaging. Shelf life of 24 months.
Pellorce & Jullien's chestnuts in syrup are the fruit of a special production process that yields: 
∙ A wonderful texture of the chestnuts for a light mouthfeel
∙ Very little breakage in the tin, as well as while handling the chestnuts
Glaze your chestnuts yourself!
∙ Place the whole or broken chestnuts in syrup on a rack. Preheat the oven to 40°C. Put the chestnuts in the oven for about 15 minutes. Mix 100 g of fondant icing with 250-300 g of syrup from the chestnut tin.
∙ Heat the mixture to 48-50°C (81 Brix on a refractometer).
∙ Dip the chestnuts in the icing and place them on an oven rack, on top of an aluminium sheet pan. Put them in the oven at 180°C. 
"Avellino Selection" candied chestnuts 
Avellino chestnuts have a thin, reddish brown skin that is easy to remove. Their milky white flesh is nourishing, crunchy, not particularly mealy and sweet, with an incomparable chestnut flavour.
They are selected with the greatest of care. Pellorce & Jullien's recipe preserves the taste of the chestnuts and yields a great texture for a lighter mouthfeel. Lastly, our Avellino chestnuts are candied in the traditional way to become real "fruits of desire"!