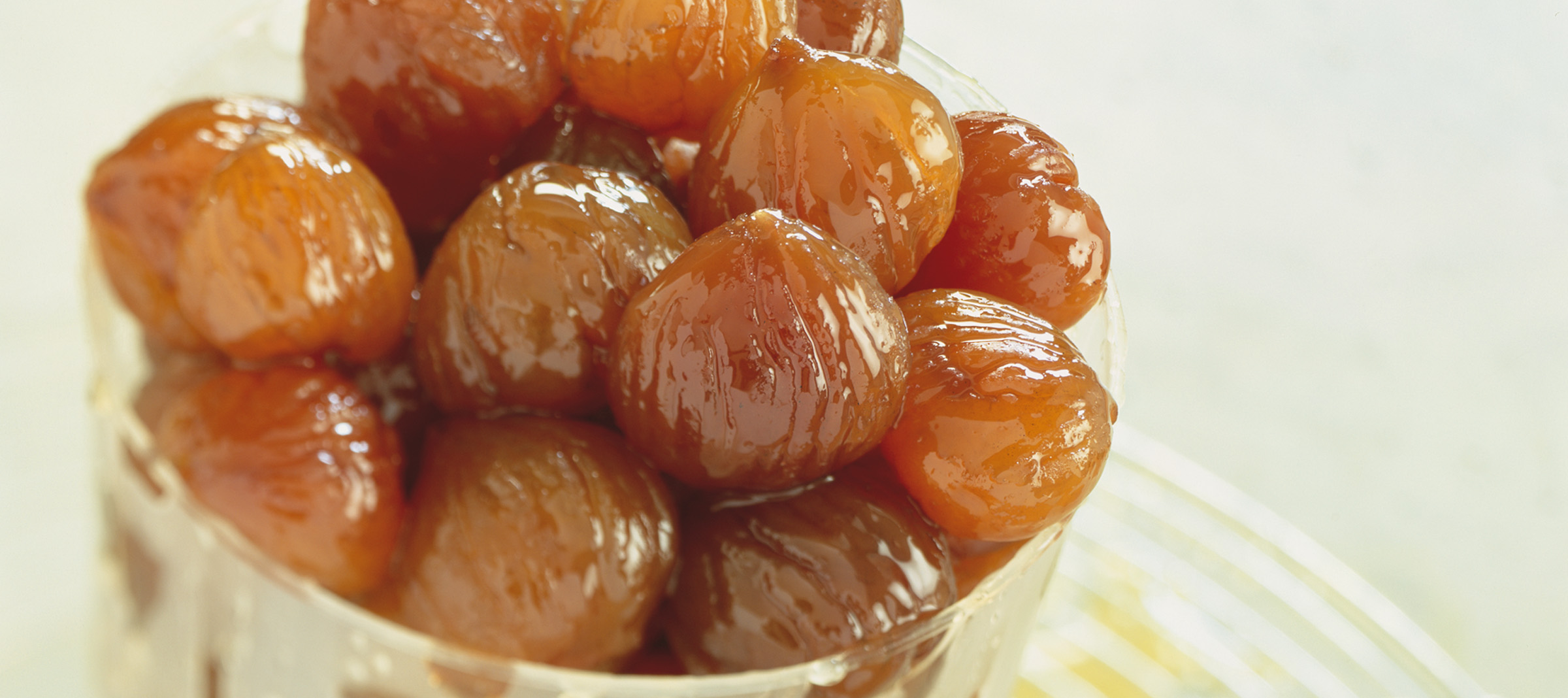 Candied chestnuts in syrup:
Pellorce & Jullien candied chestnuts in syrup preserve all the flavor of the chestnut and guarantee a very low breakage rate in the box and during handling. This range is perfect for ice cream makers, cookie makers, pastry makers, nougat makers, chocolate makers and confectioners.
Conservation and transport at room temperature, +4°C or -20°C depending on the packaging. Best before date of 24 months.
Download here the commercial brochure
Chestnuts packaging 2,4 kg of fruit
Pellorce & Jullien chestnuts in syrup benefit from an exceptional manufacturing process which allows :
. The obtaining of a good texture of the chestnuts for a greater lightness in mouth
. To obtain a very low breakage rate in the box, as well as when handling the chestnuts
. Place the chestnuts or pieces of chestnuts in syrup on a rack. Preheat the oven to 40°C. Put the chestnuts in the oven for about 15 minutes. Mix 100g of fondant pâtissier and 250 to 300g of syrup taken from the chestnut tin.
. Heat this mixture to 48 - 50°C (81 brix on the refractometer).
. Dip the chestnuts in the glaze and place them on a rack with an aluminum plate underneath. Bake at 180°C.
Candied Chestnuts 'Avellino Selection'
Avellino chestnuts have a thin, reddish-brown rind that is easy to remove. Their milky white flesh is consistent, crunchy, not very floury, sweet and with an incomparable chestnut flavor. They are rigorously selected. Pellorce & Jullien's recipe preserves the flavor of the chestnut and provides a good texture for a lighter taste. Finally, candied in the traditional way, the Avellino chestnuts become true "fruits of desire"!